Tips to Keep Your Skin Healthy
The skin is the largest organ and is vital in protecting our body. That's why keeping it healthy is of the utmost importance. With November being National Healthy Skin Month, there is never a better time to explore some ways to keep your skin in the best of health all year round.
•Determine your skin type (oily, dry, combination, normal or sensitive) then choose appropriate skin care products specifically tailored to that type.
• Wash your face every day using a mild, fragrance-free cleanser with lukewarm water. Don't forget after exercising as well!
• Moisturize daily by applying a lotion or cream while your skin is still damp from bathing. This helps to lock in moisture and gets the best results.
• Protect your skin from the sun by seeking shade, wearing protective clothing and using a broad-spectrum, water resistant sunscreen with an SPF of 30 or higher.
• Examine your skin regularly for suspicious or unusual spots which could be a sign of skin cancer. Keep a lookout for anything changing, itching or bleeding.

If you notice anything suspicious on your skin, or if you have a question about skin care, give our office a call today.

Source: The American Academy of Dermatology (AAD)
Halloween Skin Care
During the Halloween season, more and more people are wearing make-up or putting some sort of product on their skin. This can cause skin conditions to arise though if certain preventative measures are not taken. So, what are some things you can do to avoid any adverse skin reactions?
As you may know, removing make-up before bed is important, but that alone is not enough (especially for those with sensitive skin). Some people have pores that are prone to deposits of oils which can lead to a condition known as acne cosmetica, a skin condition characterized by reddened bumps and blocked pores on the cheeks, forehead, and chin. The best way to avoid this is to apply products that are lighter in weight, as they are less likely to clog the pores. Try using powders instead of creams.
Some other skin conditions that can result from certain make-ups or products are irritant contact dermatitis and allergic contact dermatitis. Irritant contact dermatitis can be characterized as burning and irritation on the skin, whereas allergic contact dermatitis is a more traditional allergic reaction usually characterized by itching, blisters or swelling. Many times, preservatives and fragrance ingredients are the causes of these skin conditions. Accordingly, products that are labeled fragrance-free and hypoallergenic (less likely to cause an allergic reaction) are the best for keeping your skin looking good.
If you believe you are experiencing any of these conditions, call our office at 716-688-0020 today to schedule an appointment.
Benefits of the Pumpkin Facial
As you may know, facials are a great way to restore your youth and improve your skin's overall radiance. The Pumpkin Facial, now available at our office (for a limited time), takes it to another level!
Containing pumpkin enzymes and salicyclic acid, this nutritive treatment addresses thick, resilient skin with acne and sun damage. It can also help soften and soothe the skin, boosting collagen production and preventing the signs of aging. Your skin will be left feeling refreshed and revitalized with a healthy complexion after treatment.
If you would like to learn more about the Pumpkin Facial or would like to schedule an appointment call our office at 716-688-0020 today!
Sun Safety Tips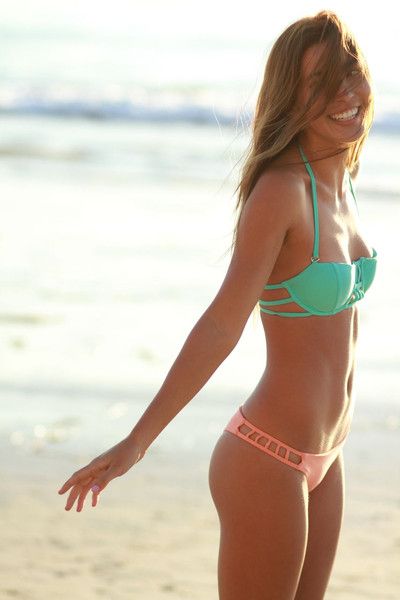 Spring and summer are a great time to get out and get the daily recommended dosage of twenty minutes of sunlight for sufficient vitamin D production. Due to this, it's also important to take the necessary precautions when protecting your skin against the sun's harmful rays.
Application of sunscreen is critical, as the skin is susceptible to basal cell carcinoma, squamous cell carcinoma and melanoma. While repeated exposure to UVA and UVB (ultraviolet) rays without adequate protection can lead to skin cancer; if much of this UV damage comes before the age of 18, that can put an individual at risk for melanoma, which is the most serious one. For these reasons, the good actions to take are to, use a broad-spectrum sunscreen, matched with a SPF (Sun Protection Factor) reading that is the most suitable for your individual skin type.
To give a little more insight as to how much protection specific SPF readings provide, SPFs 15, 30, 50 will typically re-absorb 93% 97%, 98% of UV-B radiation respectively. Also, be sure to reapply periodically, it is recommended that one should use one quarter to one half of an 8 oz. bottle of sunscreen during a long day at the beach and thirty minutes before sun exposure.
If you already have sun damage on your skin, a great treatment option is photorejuvenation.  It removes redness and brown pigment by using light and heat to treat discolorations and promote collagen growth in your skin, stimulating fresh skin growth so that your skin tone becomes more even and develops a better, more youthful texture. It's safe and effective, and in just a few sessions, there will be a noticeable improvement in your overall skin tone. Please call us at 716-688-0020 to get more information about treatment options.
Contact Dermatitis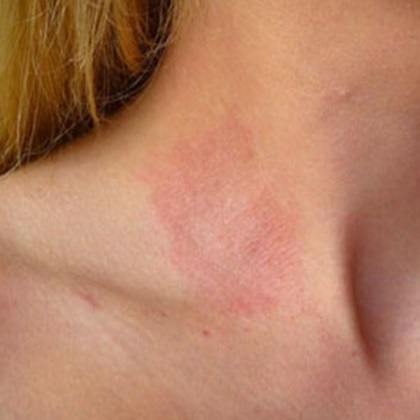 Contact dermatitis is a common skin condition that occurs from exposure to a substance that irritates the skin. The effects are represented by redness and inflammation. This may be caused by certain soaps, deodorants, jewelry or even some plants.
The most infamous form of the condition stems from contact with Poison Ivy. Poison Ivy is a plant that secretes oil, which upon contact with the skin causes irritation leaving behind a rash. Although the rash is extremely uncomfortable, itching or scratching the infected area will cause the condition to worsen. Not only will the inflammation further increase, but it may also lead to scarring and darkening of the skin (post inflammatory hyperpigmentation). Within the first few days of contraction, the treatment methods tend to be more effective and efficient. For periods beyond that time, such as a week or two, options may include a topical steroid.
The most successful treatment options when dealing with any form of contact dermatitis include identifying what causes the reaction, avoiding it (if possible), and taking the corrective steps and it should improve within a few weeks. Although this condition can become quite serious it is not life-threatening, nor contagious. If you believe you may be experiencing contact dermatitis call our office immediately.