How to Address Lip Lines
Lip lines can be described as folds or wrinkles that develop around or by the mouth. They can be caused from many years of smoking or prolonged exposure to the sun. With both of those things contributing to the breakdown of collagen (a naturally occurring protein found in the body that gives skin volume), those lip lines can become more prominent.
Here are a few tips to prevent and/or reduce lip lines:
• Avoid smoking. This one may be listed above, but it is very important.
• Avoid unnecessarily puckering lips. Puckering or pursing the lips (done when drinking through a straw or whistling) can actually cause lip lines to form.
• Hydrate your lips from the inside and out. Try drinking lots of water and applying a lip balm. The PCA Skin Peptide Lip Therapy is a great option because the peptides it contains can help to stimulate collagen production in the lips, promoting a fuller, smoother appearance.
• Try a treatment. Treatments such as injectable fillers, rf skin tightening, and chemical peels have been known to effectively smooth out fine lines and wrinkles.
Lip lines can be relatively tough to manage, so if possible, preventing them may be the best option. Learn more as to what options may be available for you by contacting our office today.
Van Wild(Hair)
Actor Ryan Reynolds rose to fame in the late 1990s with the sitcom, Two Guys and a Girl. Since then, he has steadily become one of the biggest actors in Hollywood. With roles in such films as Van Wilder, Green Lantern, and Deadpool, his films have amassed much success. One role in particular though, took quite a toll on the actor physically.
In the Rodrigo Cortés directed thriller, Buried, Reynolds reveals he came away from the part with some pretty serious injuries. The film, which came out in 2011, centers around an American truck driver (Ryan Reynolds) based in Iraq, who awakens buried alive in a coffin, armed only with a lighter and a cell phone. Due to most of the filming being done inside the claustrophobic quarters of a coffin, the actor experienced loss of skin, bleeding, and hair loss on the back of his scalp. The fortunate thing for Reynolds was that all were temporary, including the hair loss.
The hair loss he experienced was most likely caused from a lack of circulation his scalp received due to lying on a hard surface for a prolonged length of time. This type of hair loss is similar to traction alopecia and is usually temporary. Also, since the head is an area of the body that receives good circulation, the better chance it would grow back.
The Chocolate Facial
With Valentine's Day approaching, chocolate will continue to be a popular gift for sweethearts everywhere, but did you know it's becoming just as trendy as a skin care ingredient?
That's because chocolate can actually benefit the skin! So, exclusively for the month of February, we have developed the chocolate facial. Combining cacao powder and coconut oil, this decadent treatment will help your skin to look flawless in a variety of ways. From clearing blemishes to reversing the signs of aging, your skin will be left with a brighter complexion and more radiant look right after treatment.
If you would like to restore your glow with a chocolate facial, contact our office today.
The Benefits of Gold in Skin Care
Gold has long been a sign of beauty and elegance. Commonly used in jewelry, it is now becoming a popular skin care ingredient. Below are some benefits that it can have on your skin.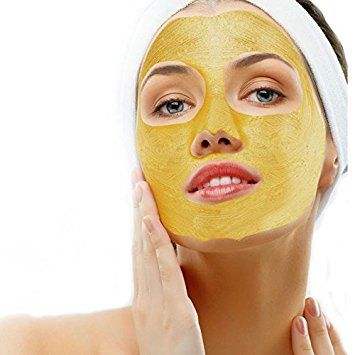 •  Reduce wrinkles and fine lines.  Gold can increase the elasticity of your skin helping you to look younger.
•  Anti-aging benefits.  Reduces the likelihood of dryness and slows down the reduction of collagen in the skin cells.
•  Can lighten complexion.  It can enhance the appearance of the skin by minimizing irregularities and smoothing skin tone.
•  Treats age spots and sun damage.  Lessens the production of melanin in the body which is responsible for tanning of the skin when exposed to sunlight.
These reasons are all the more incentive to add gold to your skin care routine and now at the Neiman Dermatology Building we exclusively offer the DermCare NP 24K Gold Mask. To learn more about it or to order yours, call 716-688-0020 today.
The Health and Skin Benefits of Coconut Oil
Coco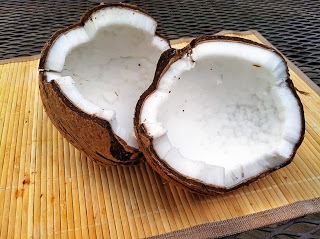 nut oil is as unique a food as it is beautifying to our health.  The saturated fatty acids or saturated fats, in coconut oil were for a long time thought to contribute to heart disease and fat deposits in our arteries.  Recent studies have proven this to be untrue.  Studies have shown that total and LDL (bad cholesterol) levels of cholesterol are actually reduced while the levels of HDL (good cholesterol) are increased resulting in a lower risk for heart disease.
Other important health benefits we get from the saturated fatty acids in coconuts (accounting for 90% of the total fatty acids) are weight-loss and curative properties for certain brain disorders.  The fats in coconut oil are special because they are MCTs (Medium Chain Triglycerides) so they require more energy to burn in our body than the longer fat chains.  Some of this metabolic enhancement is also utilized when some of the fat is sent directly to the liver from the digestive tract for immediate energy use.  There it may be converted to a ketone which helps in reducing the risk for epilepsy (seizures) and alzheimers.
It is a natural appetite suppressant which is wonderful for keeping your heart healthy and your skin looking younger longer.
One of the most interesting medicinal uses for coconut oil is that it helps kill off pathogens such as fungi, viruses and bacteria.  The lauric acid (contained in 50% of fatty acids) in coconut oil turns into monolaurin (a monoglyceride); both help in killing the previously mentioned pathogens and keep our bodies away from harmful organisms.
For the hair and skin, topical application of coconut oil is great for refining our appearance.  Not only is coconut oil a natural sunscreen, blocking about 20% of UV rays.  It also helps the skin retain moisture and lipids.  When applied to the hair, the oil protects hair from damage by strengthening it; maybe even protected it from falling out.
Source: www.authoritynutrition.com