Seal's Skin Condition Uncovered
Musicia
n Seal has been entertaining audiences since the early '90s with hits such as "Crazy" and "Kiss from a Rose," but what the singer may be most well known for is the marks on his face. Those marks are a result of a skin condition known as discoid lupus erythematosus. This is where the body's immune system attacks healthy tissue leading to long term inflammation causing sores. Generally affecting the skin above the neck, the sores can leave deep scarring.
Although no one knows exactly what causes the condition, there are ways to effectively manage it. Cortisone ointment and injections directed at the sores can help reduce the scarring associated with the condition. If you believe you may be suffering from discoid lupus erythematosus contact our office immediately.
The Benefits of Gold in Skin Care
Gold has long been a sign of beauty and elegance. Commonly used in jewelry, it is now becoming a popular skin care ingredient. Below are some benefits that it can have on your skin.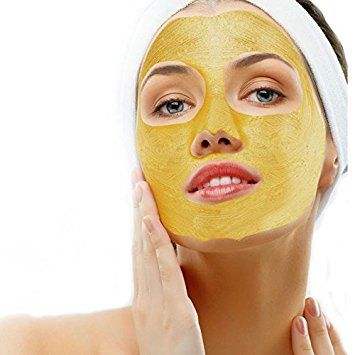 •  Reduce wrinkles and fine lines.  Gold can increase the elasticity of your skin helping you to look younger.
•  Anti-aging benefits.  Reduces the likelihood of dryness and slows down the reduction of collagen in the skin cells.
•  Can lighten complexion.  It can enhance the appearance of the skin by minimizing irregularities and smoothing skin tone.
•  Treats age spots and sun damage.  Lessens the production of melanin in the body which is responsible for tanning of the skin when exposed to sunlight.
These reasons are all the more incentive to add gold to your skin care routine and now at the Neiman Dermatology Building we exclusively offer the DermCare NP 24K Gold Mask. To learn more about it or to order yours, call 716-688-0020 today.
The Health and Skin Benefits of Coconut Oil
Coco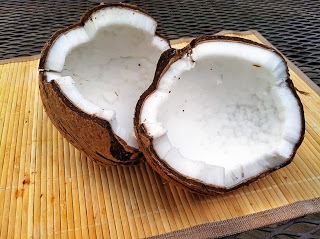 nut oil is as unique a food as it is beautifying to our health.  The saturated fatty acids or saturated fats, in coconut oil were for a long time thought to contribute to heart disease and fat deposits in our arteries.  Recent studies have proven this to be untrue.  Studies have shown that total and LDL (bad cholesterol) levels of cholesterol are actually reduced while the levels of HDL (good cholesterol) are increased resulting in a lower risk for heart disease.
Other important health benefits we get from the saturated fatty acids in coconuts (accounting for 90% of the total fatty acids) are weight-loss and curative properties for certain brain disorders.  The fats in coconut oil are special because they are MCTs (Medium Chain Triglycerides) so they require more energy to burn in our body than the longer fat chains.  Some of this metabolic enhancement is also utilized when some of the fat is sent directly to the liver from the digestive tract for immediate energy use.  There it may be converted to a ketone which helps in reducing the risk for epilepsy (seizures) and alzheimers.
It is a natural appetite suppressant which is wonderful for keeping your heart healthy and your skin looking younger longer.
One of the most interesting medicinal uses for coconut oil is that it helps kill off pathogens such as fungi, viruses and bacteria.  The lauric acid (contained in 50% of fatty acids) in coconut oil turns into monolaurin (a monoglyceride); both help in killing the previously mentioned pathogens and keep our bodies away from harmful organisms.
For the hair and skin, topical application of coconut oil is great for refining our appearance.  Not only is coconut oil a natural sunscreen, blocking about 20% of UV rays.  It also helps the skin retain moisture and lipids.  When applied to the hair, the oil protects hair from damage by strengthening it; maybe even protected it from falling out.
Source: www.authoritynutrition.com