Thanksgiving Foods That Can Benefit Your Skin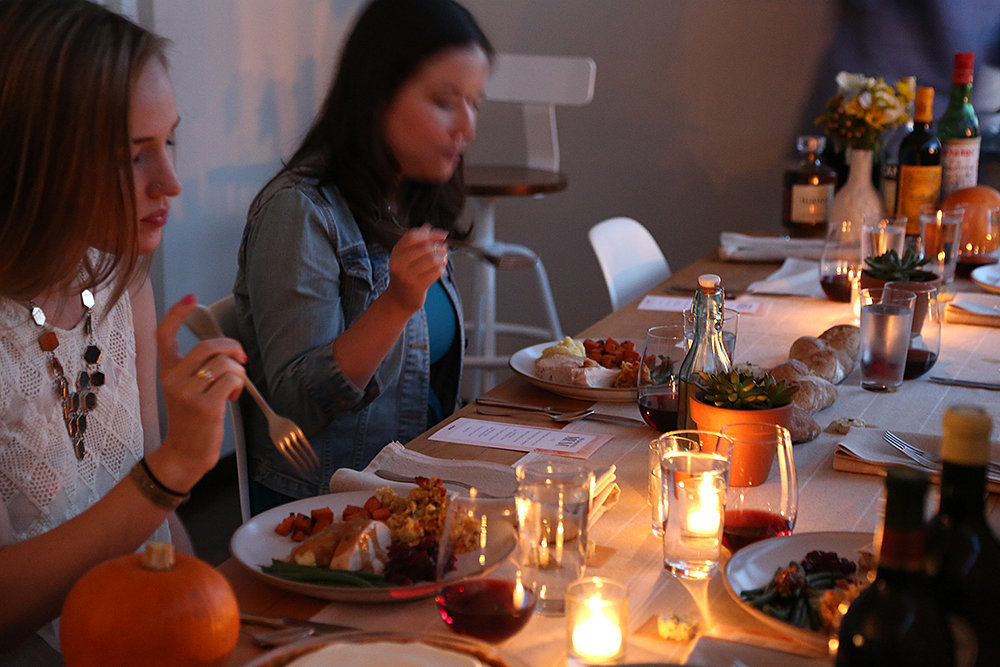 Your belly may be preparing for delicious dishes this Thanksgiving, but did you know some of the food you eat on the holiday can also benefit your skin? That's right! Some of your favorite Thanksgiving foods can improve the appearance of your skin. Check out this list of some of the foods your skin will be thankful for this Thanksgiving:
•Sweet Potatoes. They are full of vitamin C, which smooths wrinkles by stimulating the production of collagen.

•Green beans. Contains antioxidants that benefit anti-aging.

•Pumpkin. Rich in vitamins A, C, and E which can help protect skin.

•Cinnamon. Improves circulation and helps prevent acne.

•Cranberries. Contains vitamin C and antioxidants which helps keep skin firm and prevent wrinkles.

•Apples. Excellent source of mandelic acids, which reduces skin discoloration.

•Carrots. Loaded with beta-carotene, an antioxidant that fights aging.

So remember, as you're enjoying your meal this Thanksgiving, your skin may also be benefiting as well!
Tips to Keep Your Skin Healthy
The skin is the largest organ and is vital in protecting our body. That's why keeping it healthy is of the utmost importance. With November being National Healthy Skin Month, there is never a better time to explore some ways to keep your skin in the best of health all year round.
•Determine your skin type (oily, dry, combination, normal or sensitive) then choose appropriate skin care products specifically tailored to that type.
• Wash your face every day using a mild, fragrance-free cleanser with lukewarm water. Don't forget after exercising as well!
• Moisturize daily by applying a lotion or cream while your skin is still damp from bathing. This helps to lock in moisture and gets the best results.
• Protect your skin from the sun by seeking shade, wearing protective clothing and using a broad-spectrum, water resistant sunscreen with an SPF of 30 or higher.
• Examine your skin regularly for suspicious or unusual spots which could be a sign of skin cancer. Keep a lookout for anything changing, itching or bleeding.

If you notice anything suspicious on your skin, or if you have a question about skin care, give our office a call today.

Source: The American Academy of Dermatology (AAD)
Benefits of the Pumpkin Facial
As you may know, facials are a great way to restore your youth and improve your skin's overall radiance. The Pumpkin Facial, now available at our office (for a limited time), takes it to another level!
Containing pumpkin enzymes and salicyclic acid, this nutritive treatment addresses thick, resilient skin with acne and sun damage. It can also help soften and soothe the skin, boosting collagen production and preventing the signs of aging. Your skin will be left feeling refreshed and revitalized with a healthy complexion after treatment.
If you would like to learn more about the Pumpkin Facial or would like to schedule an appointment call our office at 716-688-0020 today!