Treatment For Spider Veins
Spider veins, also known as telangiectasia, is a common condition that affects both men and women. While they do not pose any serious health risks, they can be a cosmetic nuisance.
Spider veins are characterized as small, red or blue veins that typically have a weblike appearance. Usually residing close to the surface of the skin, they can be quite noticeable. Although they can appear anywhere on the body, spider veins are most commonly found on the legs and the face.
Some things that can contribute to the condition include age, pregnancy, and stretching of the veins. Being overweight or standing for long durations of time can also contribute.
Aside from Sclerotherapy treatment, the elōs Plus® LV applicator (now available at our office) is an effective alternative. The unique combination of laser and radio frequency (RF) delivers maximum targeted energy to the treatment area resulting in great results. Up to three treatments may be necessary to see a noticeable improvement.
Hiding legs due to spider veins can be embarrassing and uncomfortable, especially as the weather warms. If you have spider veins and would like to learn more about the elōs Plus® LV applicator contact our office today.
Tattoo Aftercare Tips
You now have your fresh new tattoo, now it's time to take care of it!  Proper after care treatment is important not only for your new ink, but your skin as well.  To promote healing and avoid any infections follow these tips: 
•  Keep covered.  Leave the bandage on your tattoo for a minimum of two hours after treatment.  This prevents bacteria from entering the area.
•  Keep clean.  Wash the tattoo gently with a mild, fragrance free soap.
•  Moisturize. Should be done 3-6 times a day for the first two weeks.
•  Use a dye and fragrance free lotion or ointment.  This will help keep the skin at the tattoo site soft and smooth.  
•  Avoid the sun.  The first few months after you get a tattoo you should avoid the sun altogether, but if you do anticipate exposure cover the area with a physical block or a sun block with a zinc titanium base.
•  Protect from the sun. The harmful UV rays can fade and damage a tattoo quite fast.  A minimum 30 SPF sun block will help maintain the color of the tattoo and prevent it from fading.
Without proper care and caution a tattoo can have adverse effects to your skin and a really beautiful tattoo can turn into a disaster.  If you have any questions about your tattoo or the healing process, contact the artist who performed your work.
The Do's and Don'ts of Wrinkle Prevention
As we get older, it is natural for wrinkles to appear as our skin loses elasticity and thickness. Although, aging is a major cause of the formation of wrinkles, there are other contributors as well.
Here are some Do's and Don'ts that serve as good tips in preventing wrinkles.
Do's: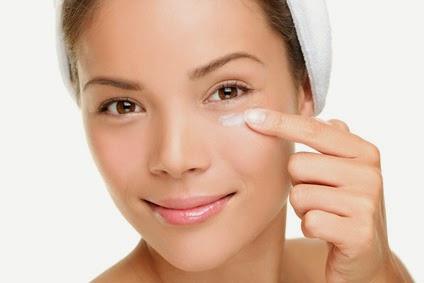 • Improve your diet. Eating healthier, especially more fruits and vegetables, can improve the overall tone, texture, and clarity of your skin.
• Get enough sleep. Lack of sleep can cause your skin to appear dull and lifeless. Try to get between seven and a half to nine hours of sleep each night.
• Wear sunscreen. Regularly wearing a SPF of at least 30 that blocks both UVA and UVB rays will significantly help prevent wrinkles.
• Use retinols. Retinols stimulate collagen production, which improves the overall look and quality of your skin.
• Use a moisturizer. Moisturizers plump up the skin by sealing in moisture giving a wrinkle-free appearance.
• Drink lots of water. Your body not only needs moisture on the outside to prevent wrinkles, but on the inside as well. It is recommended to drink 6-8 glasses a day to keep your skin hydrated.
• Exercise regularly. Regular exercise can significantly improve the appearance of your skin by providing it with nutrients and oxygen.
• Treatments such as micro-needling, microdermabrasion, facial or chemical peel. These treatments not only improve and minimize the appearance of wrinkles, but also fine lines, superficial scarring, and pigmentation as well.
Don'ts:
• Lay out in the sun. The leading cause of wrinkles, more than heredity, is sun exposure. Also, it can slow down collagen production.
• Squint. Squinting can cause wrinkles around your eyes. To avoid squinting on sunny days try wearing sunglasses, this will also protect the thin, sensitive skin around eyes from the sun.
• Stress out. Stress can show on your skin, leading to permanent fine lines and wrinkles etched in the face.
• Eat too much sugar. Sugar and processed foods can break down collagen, resulting in sagging skin and wrinkles.
• Sleep on your side. When you do sleep make sure to sleep on your back to avoid bed lines that can lead to permanent wrinkles.
• Smoke. Takes away oxygen and nutrients from the skin.
• Drink alcohol. Alcohol removes the skin's hydration causing wrinkles.
• Chew gum. The act of constant chewing can lead to fine lines and wrinkles around the mouth.
If you are interested in any of the treatments listed above to reduce wrinkles and rejuvenate your skin contact the Neiman Dermatology Building today at 716-688-0020.