Stretch Marks: What Are They & How To Treat Them
Stretch marks, also known as striae, are a type of scarring that occurs on the skin due to a sudden fluctuation in its size. This abrupt change causes the collagen and elastin to rupture, leaving behind narrow lines or streaks as the skin heals.
Although they can develop anywhere on the body, they usually reside on the abdomen, breasts, and thighs. Stretch marks are most common in women after pregnancy, but they can also develop from rapid weight gain or loss.
When they first show up, they typically have a pinkish, red hue and may feel slightly raised. Eventually, that color will fade and they level off into the skin. Their appearance may improve over time, but as is the case with any scar, they are permanent.
There are some products and treatments however that can make stretch marks less noticeable. They include:
Ceramide Moisturizer. This will help hold the skin together and retain moisture.
SkinCeuticals C E Ferulic. This vitamin C serum helps to improve the appearance of fine lines by firming the skin.
Micro-needling. This cosmetic procedure uses a bunch of tiny needles to make small perforations to the skin to induce collagen production. This in turn plumps up the skin and reduces the appearance of fine lines.
RF Skin Tightening. A noninvasive treatment that heats the under layers of skin to stimulate collagen, causing the skin to look fuller and tighter.
With any of these options, it is important to be patient and understand that results will not be seen immediately. If stretch marks are something that is bothering you, contact our office today to see what options are best for your situation specifically.
Source: The American Academy of Dermatology (AAD)
Restore Your Skin's Natural Beauty With Sublative
Here at the Neiman Dermatology Building we are committed to providing our patients with the latest and most advanced treatments in skin rejuvenation. The Sublative RF Skin Tightening in particular is probably the most cutting-edge.
Rather than using laser or light, this procedure harnesses radio frequency energy. The radio frequency energy heats up the underlying layers of skin, stimulating collagen production, leading to more youthful looking skin. Many patients have a noticeable improvement immediately after being treated, and the skin actually continues to improve over the next few months as collagen production increases. In as little as 3-4 treatments, Sublative RF Skin Tightening provides effective acne scar treatment, anti-wrinkle treatment and overall rejuvenation and toning of the skin.
If you would like to learn more about the process or would like to schedule a free consultation contact our office today.
HULK SKIN?
With the huge success of the Marvel Cinematic Universe (MCU), many people have become familiar with some of the franchise's most popular superheroes. Whether it be Iron Man, Thor, Captain America, or the Hulk, the superheroes have captivated moviegoers throughout the globe for over a decade. With such a unique and iconic look, the Hulk may be the one hero that stands out the most.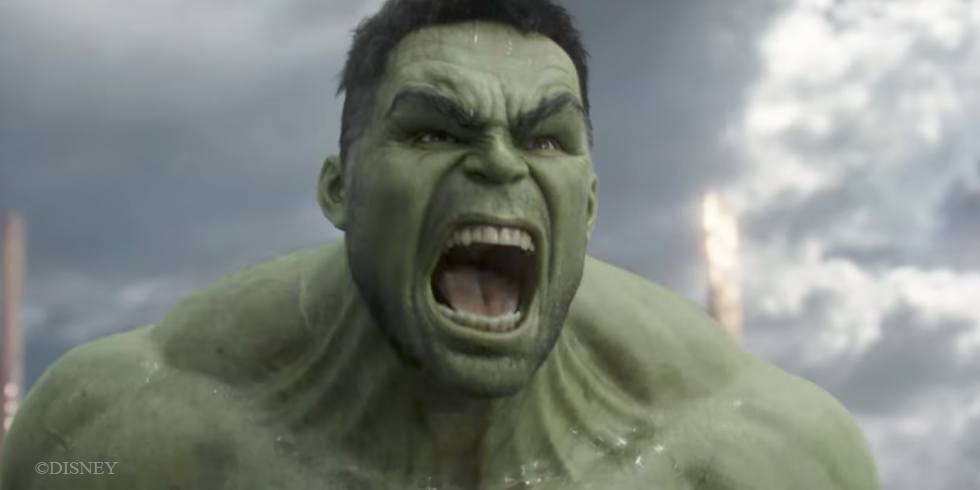 Characterized as a large mutant monster with green skin, the Hulk developed his appearance from an exposure to gamma radiation. Although the concept of becoming a large mutant monster may not be feasible in real life, it is in fact possible for the color of skin to turn (or appear) green.
Some ways that skin can do that includes:
• Prolonged contact to cheap gold, copper, and certain metals typically found in inexpensive jewelry.
• Exposure to strong chlorine levels in water.
• During the process of bruising there is a stage where the iron in the blood turns green and can become visible through the skin.
• Patients experiencing multiple organ failure may be at risk for unusual pigmentation effects from feeding tube dyes.
• Condition known as gangrene can cause the skin to appear green prior to turning black.

If you notice the color of your skin changing, contact your doctor immediately, as it may be a sign of a more serious medical condition.
Tips to Keep Your Skin Healthy
The skin is the largest organ and is vital in protecting our body. That's why keeping it healthy is of the utmost importance. With November being National Healthy Skin Month, there is never a better time to explore some ways to keep your skin in the best of health all year round.
•Determine your skin type (oily, dry, combination, normal or sensitive) then choose appropriate skin care products specifically tailored to that type.
• Wash your face every day using a mild, fragrance-free cleanser with lukewarm water. Don't forget after exercising as well!
• Moisturize daily by applying a lotion or cream while your skin is still damp from bathing. This helps to lock in moisture and gets the best results.
• Protect your skin from the sun by seeking shade, wearing protective clothing and using a broad-spectrum, water resistant sunscreen with an SPF of 30 or higher.
• Examine your skin regularly for suspicious or unusual spots which could be a sign of skin cancer. Keep a lookout for anything changing, itching or bleeding.

If you notice anything suspicious on your skin, or if you have a question about skin care, give our office a call today.

Source: The American Academy of Dermatology (AAD)
Contact Dermatitis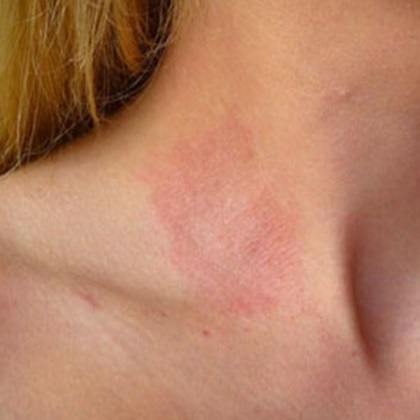 Contact dermatitis is a common skin condition that occurs from exposure to a substance that irritates the skin. The effects are represented by redness and inflammation. This may be caused by certain soaps, deodorants, jewelry or even some plants.
The most infamous form of the condition stems from contact with Poison Ivy. Poison Ivy is a plant that secretes oil, which upon contact with the skin causes irritation leaving behind a rash. Although the rash is extremely uncomfortable, itching or scratching the infected area will cause the condition to worsen. Not only will the inflammation further increase, but it may also lead to scarring and darkening of the skin (post inflammatory hyperpigmentation). Within the first few days of contraction, the treatment methods tend to be more effective and efficient. For periods beyond that time, such as a week or two, options may include a topical steroid.
The most successful treatment options when dealing with any form of contact dermatitis include identifying what causes the reaction, avoiding it (if possible), and taking the corrective steps and it should improve within a few weeks. Although this condition can become quite serious it is not life-threatening, nor contagious. If you believe you may be experiencing contact dermatitis call our office immediately.